A word from Ms Andronikos
Block 6 Week 4
Examinations began this week with the Year 11 to 13 students having spent much time preparing and going over examination techniques. It is wonderful to see them on time, and so completely focused over the next month for these all-important examinations. We are so grateful for the new building and that this facility can offer such a distraction free location for students to complete these assessments.
Lower down the school, a group of 6 students across Year 7 and Year 8 participated in the UKMT Junior Maths Challenge led and facilitated by Mr Batson. These students have been working with Mr Batson over the block to prepare for this competition and we look forward to hearing how they went!

Despite the shorter week, there was plenty to get excited about, as the Science Department celebrated their theme by arranging for a selection of Amazing Animals in the building. Students from Early Years all the way to Year 10 were able to attend informative sessions with the Amazing Animals team and pet or hold the furry, scaley or sometimes crawly animals. Students thoroughly enjoyed the experience and a big thank you must go to Ms Tusar and the entire Science Department for facilitating this event for the whole school. I encourage everyone to go to the BISL website to see the fantastic article and gallery of photos there.
As always, I wish everyone an enjoyable long weekend.
Stephanie Andronikos, Head of Secondary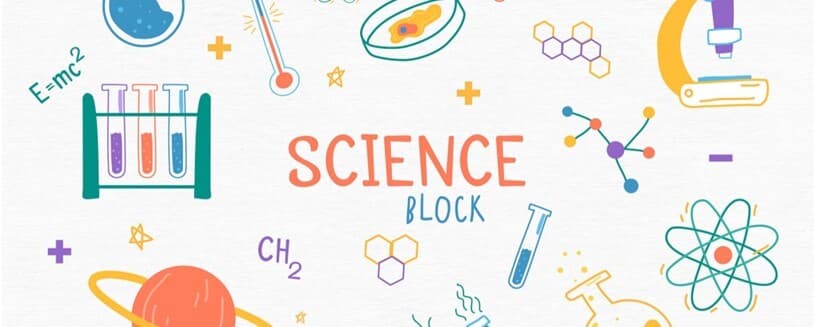 We are halfway through the Science block and with so many things going on we wanted to summarise them for you, all in one place.
Here is a list of projects and competitions students can get involved with:
Rocket competition - Design a rocket that can be propelled by compressed air. Try to use your imagination to create a rocket that not only reaches a high altitude but also looks fantastic. Hand your signed rocket to any Science staff member by Thursday 12th May. The competition will happen during the morning break on the last day of this block - Friday 13th May.
Earth week essay competition - write a two A4 page long essay titled 'The role of technology in reducing climate change'. Present a balanced view. Submit it to and Science staff member by Friday 6th of May.
Second-hand clothes collection - This week we are celebrating Earth week and therefore we are inviting you to get involved in the second-hand clothes collection. If you have any clothes/shoes/jewelry at home that you don't wear anymore and are still in a good shape, bring them to school any day before Friday 6th May. Leave them in the box next to the school entrance. We will then donate all collected items to Društvo verjamem vate (you can read more about them here).
Fun for the whole family:
You can find a number of fun science and engineering practical challenges here. New ones are published every week so we invite you to try them at home and send us pictures or videos.
Events:
We have some very exciting events coming up:
We will have a Solve the Puzzle challenge for all classes happening in Week 5.
Come watch a Science demonstration by Mr. Ogrin every Friday at 10.15.
Please get involved and celebrate Science with us. Well done to those who already have! Also, don't forget to share the photos of exciting moments with us - we would love to see them.
Here are our emails for any questions or for sharing the exciting moments caught on camera with us:
This week's science activities started with the visit of animal keepers from Magical Beasts company based in Bled. They came and showed us some very cool and unique animals. Among others, the exhibition of these exotic animals included a tortoise, a tarantula, a bearded dragon, a gecko, a corn snake and even the royal python!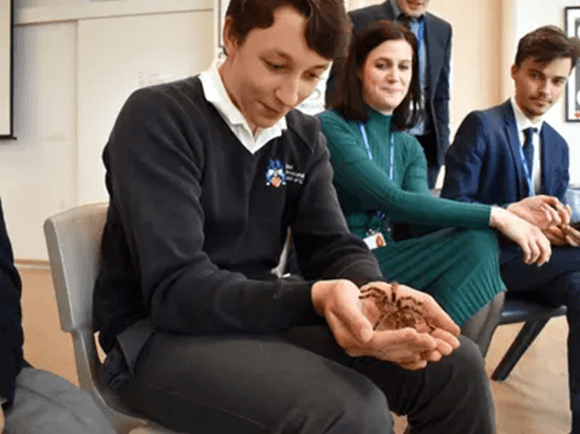 Find out more about this amazing visit here, including a gallery of over 60 photos!
During the young scientists club, our primary students created colourful slimes and had loads of fun doing it.
During this 4th week of the block, year 12 and 13 students stayed at home and started studying for the science examinations which are starting in May.
The Rocket and Earth Week Essay competitions are still taking place and the science department is eager to see what the students are going to come up with.
The science block practicals are also still going on every Friday during the morning break starting at 10:15.
Science Department
English News:
Year 7: Year 7A bagan to explore some of the mysterious Middle English of Chaucher and his "Canterbury Tales," while 7B worked on writing reviews of a music video clip and neared the end of their reading of "Holes."
Year 8: Year 8 have been exploring the roles of different characters in 'Blood Brothers' through drama-based activities. They examined the concept of status and experimented with different ways of showing this through performance. They highlighted features such as: body language, posture, facial expression and eye contact as being clear ways of demonstrating status. This was then put into action by creating short roleplays of key scenes from the play so far.
Year 9: Year 9 have almost completed the second chapter of 'Of Mice and Men'. They have been examining the efficiency and economy of Steinbeck's prose by creating short character profiles which include a character outline and ideas around what each represents. Assumptions and predictions are already developing and we look forward to seeing whether the American dream can become a reality for George and Lennie.
Year 10: Year 10's study of poetry continued this week. They concluded their exploration of Shelley's 'Ozymandias' and then spent some time exploring the poem 'Night Sweat' by Robert Lowell. The sonnet form was central here and most students should now be able to tell you the difference between a Shakespearean and a Petrarchan sonnet. Finally, they devoted some time to planning and writing a response to an exam style question focussed on Lowell's presentation of anxiety in his writing.
Mr Fordham, Mr. Wilkins, Mr. Staines, Mr Siter and Mr. Eve - English Department
MFL News
Year 7 has been learning about clothes we wear on different occasions. This week they have focused on new vocabulary and grammar such as the 4th case. They've especially enjoyed a memory game where they received house points on their own or as a group. Of course, they have done lots of exercises to practice the 4th case and to apply the right ending to each word.
Can you guess who was the winner?
Well done Year 7.
This week in Y9 Advanced Slovene the focus was grammar, or more particularly - nouns. During the lesson we talked about cases and question words that go with them as well as gender and number.
We also practice putting words into different cases and observe how endings are changing. A skill that could be used when learning new languages that have cases in their grammar.
Ms Kotnik, MFL Coordinator
Maths News:
Key stage 3 students recalled topics such as sequences, probability, fractions, percentages, decimals, as well as statistics as a part of their preparations for Block 6 quiz. All students displayed a high level of understanding and knowledge retention, which reflected on their good scores and working at grades. Well done!
Year 10 students prepared for their upcoming quiz as well. They solved exam-style questions and identified target areas to aid their independent learning.
Year 11 and 12 students have been studying independently for their exams and attending booster sessions to get valuable last minute advice and consolidate their learning.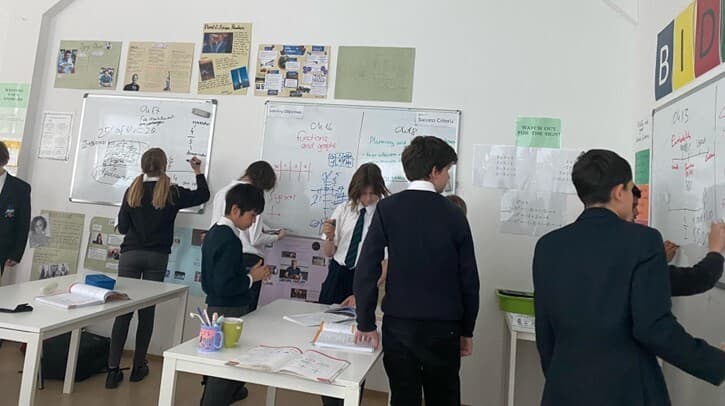 Maths mistake of the week:
Well done to Adrian from 8A and Valentin from 8B for identifying the correct mistakes.
Check out new mistakes in front of room 316 next week.
Ms Zupanc, Mathematics Teacher
PE News:
Throughout our PE lessons this week, we continued to explore and develop our striking and fielding skills, across a range of sports. Year 7 continued to work on their kickball skills, focusing on the importance of finding space and running the bases effectively when part of the kicking team. Years 8 & 9, developed their ground fielding and catching skills when playing rounders/baseball, whilst Year 10 were exposed to competitive cricket, understanding the importance of building partnerships when batting.
Mr Hayes, PE Teacher
MEPI News
On Monday afternoon we finally had a meeting after skipping it last week because of the public holidays.
In this meeting, we talked about our goals for the trip we made to Škofja Loka.
During the trip we took photos of many plants and flowers. In the meeting we decided that we will make a presentation on these plants, draw them and describe them. We will draw and research the flowers and more.
In the meeting on Monday, we also talked about our MEPI logs which we must finish before the end of the year.
Abdulla, MEPI Participant
Teacher Feature Series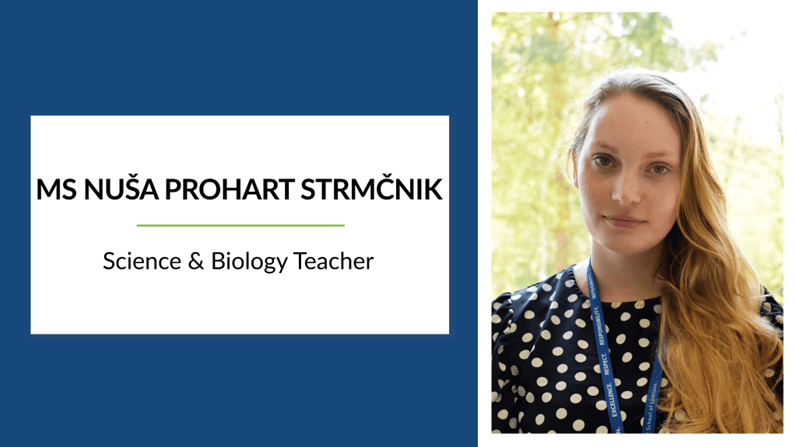 As part of our Science block celebrations, this week's Teacher Feature brings you a fun interview with Ms Prohart Strmčnik from our Science department.
Read Ms Strmčnik's Teacher Feature here.
International Days - Mark Your Calendars
One of our biggest family events, organised in partnership with the PTA, this year's International Days will take place between Thursday May 12 - Friday May 13.
On Friday May 13, from 12 noon, there will be a variety of cultural and educational activities, stalls, traditional dress, flags, international cuisine, games and performances for our community to enjoy.
For details, please click here.
Library Book Donations
In partnership with the PTA, we are accepting donations of books to our library throughout block 6 and encourage everyone to bring in their used books - in any language - and drop it off at Reception.
BISL Summer School 2022
With summer just around the corner, registration is now open for BISL Summer School 2022!
Dear Parents,
A 4 day week and lots packed in with a wonderful experience for our students on Tuesday with the Amazing Animals and 'Magical Beasts' visiting BISL. Our students loved the opportunities to play with, learn about and explore further with the visiting animals. Linked to this were excellent explanations and interesting knowledge shared by the experts about the animals and this really stretched the students in regards to their own understanding. It was a perfect fit for the science block and a great event to host at BISL.
An update on the Performance Theatre, the stage curtain rail is being installed and we await the addition of the back curtains which will make the stage look fantastic! - added to this, we have a brand new drum kit and other music resources that have just arrived at the school. Exciting and 'loud' times ahead!
A reminder that Open Day is Wednesday 4th May, everyone is invited to walk around the school and see how our students learn in class with our amazing teachers.
Our International Day opening ceremony starts in 13 days! We are all very excited and our decorations have gone up this week as we build up towards this. This year we have world champion dancers performing, a food fair, competitions, music performances and much more!
A quick note to thank everyone for your kind donations for the Earth Day drive. It is very much appreciated.
During the block break, we will send out information regarding the teachers for next year, the class teachers for each year group in Primary and also include the profiles for new staff joining BISL. It is a time of mixed emotions as I am leaving at the end of the term, sad to move on but extremely happy to see the school continuing to grow, the students having more amazing experiences and the very high standards that we have at school. It is an absolute pleasure to see the return of the on-site events this term and our students have thoroughly enjoyed themselves, which is the most important part of what we do!
A 3 day weekend to look forward to, I hope you can relax, rest and recharge with our beautiful summer weather approaching. I'm going to try and get outside as much as possible and enjoy some of the wonderful countryside. Enjoy.
Please read my full Update from the Principal here for links and details.
Have a great weekend!
Kind regards,
Paul Walton
Principal
| | | |
| --- | --- | --- |
| Wed | May 4th | Open Day |
| Thu | May 5th | Playtime in EY |
| Fri | May 6th | Coffee with the Principal |
| Wed | May 11th | Slovene Culture Workshops |
| Wed | May 11th | Year 1 Production |
| Thu-Fri | May 12th-13th | International Days |
| Fri | May 13th | Block 6 Ends |
| Mon | May 23rd | Block 7 Begins |
All upcoming events and details are available on our website.