Each day, I look forward to arriving at school as I believe that working in education is the best job in the world!
There are unique challenges, new experiences and fabulous opportunities for us to embrace and enjoy together as a community. 
It is a privilege and an honour to lead a school to grow and develop over time with a group of such caring, thoughtful and dedicated staff. This is the feeling I have each and every day in Slovenia. A truly remarkable country with an abundance of natural beauty, a peaceful and calm environment to facilitate wonderful learning opportunities for our students to thrive. The British International School of Ljubljana provides a unique educational experience - combining tradition and innovation, ever changing to better meet the needs of our young learners.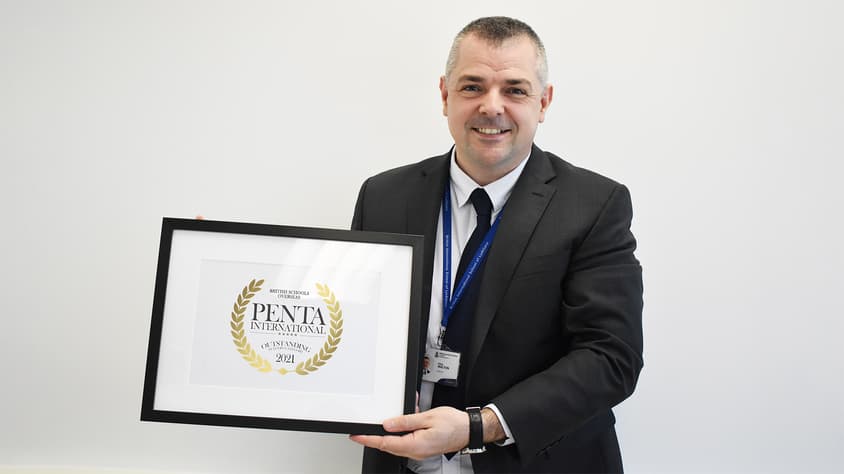 I am very proud of our history as a school and very fortunate to continue the strong foundation that has been built over the years, always aiming for excellence. Founded in 2008, BISL offers an unparalleled, traditional British education in Slovenia. We foster a thirst for learning with a personalised approach to education. As a community of teachers, students and parents, we are rightfully proud of our growing school.

Finally, our school is now recognised as an 'Outstanding' school, outstanding in every category from the recent BSO Penta Inspection in 2021 and has both the status and accreditation to show the quality of education we offer.
I feel an immense sense of pride that we have all worked together to improve the school for the students. The students and staff deserve a huge amount of recognition, praise, and appreciation for what they do every single day. It gives me a great deal of pleasure to see students enjoy school each day, have fun whilst they learn and feel a huge sense of pride with their amazing achievements throughout the entire school. Our community is used to having extremely high standards, building strong and meaningful relationships and students having joyous learning experiences both in and beyond the classroom!
We are a community that cares about our students, staff, and families, going the extra mile with kindness for local families, charities, donations, and wider projects in Slovenia.

Our strong, British-based curriculum from Early Years through to Sixth Form enables our students to achieve outstanding examination results, consistently above the world average.
Our incredible young learners come from an array of nationalities and backgrounds, making our school a vibrant international community and an environment of respect and understanding. We offer a broad range of enrichment opportunities for our students equipping them with much needed practical life skills which today's employers are looking for. Our team of experienced staff are dedicated to their students and passionate about their subjects. And our parents, who truly care about our school, are always keen to help and support us in many ways.
Every day, I walk around the school, feel the excitement and see how the students are inspired to learn. The quality of learning in the classrooms is clear to see; the students revel in a very high standard of lessons and this impacts in a positive nature on their social, emotional development, and academic progress. The outcomes have been significant throughout the school. BISL is a respected and established school that has a track record of delivering first-rate examination results, excellent English provision and a pathway to the best universities in the world.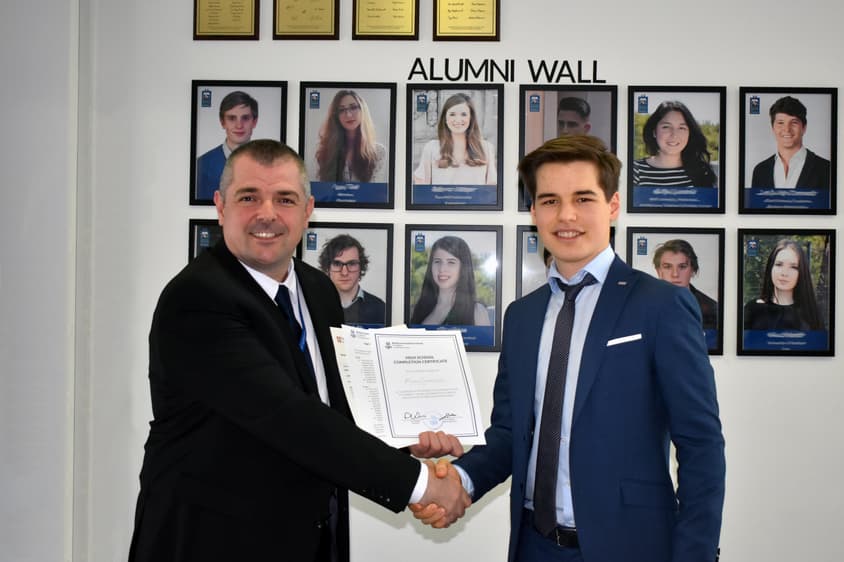 Seeing the younger ones learn each day in Early Years through to our students in the Sixth Form has continued to be a major highlight of my time here at BISL. Each day, they have an array of fantastic teachers, lessons, and enjoyable learning experiences. I see the students having fun, enjoying learning and being happy.
All students have put in an incredible amount of commitment, time and revision to achieve the examination results they so richly deserve. Our students embrace challenge, aim for and achieve the best outcomes and it has been a pleasure to see, with such examples as the 75% A/A* A Level results in 2021, which compare favourably to any school in the world. This is a testament to the standard of teaching, support and care our staff provides daily and the ambitious targets our students strive for and achieve
As part of the Orbital Education Group, we welcome children of all abilities, backgrounds and cultures. Whilst learning is, and always will be, our main focus, our aim is to ensure that each and every student has a balanced, happy and fulfilling learning experience throughout their time with us. We want them to take every opportunity, accept every challenge, build firm and lasting friendships and to be the creators of many wonderful, unforgettable and positive experiences during their time here. Most of all, we want them to be engaged and inspired to believe in themselves, so that they can achieve to the very best of their abilities, in whatever they do.
I'm confident that our website will give you a flavour of who we are as a school, but I encourage you to contact us to see for yourself the kind of friendly, caring and vibrant community that we have here at the British International School of Ljubljana. I look forward to welcoming you to our school.

Principal