It is proven that if a student is happy and fulfilled they will thrive
Encouraging, respecting and nurturing each student's areas of interest outside of the curriculum plays an important role in their academic development.
At the British International School of Ljubljana, your child will have the opportunity to explore a wide range of extracurricular activities outside the classroom, including sports, drama, music, art and more, both within the school day and after school.
The school offers a wider variety of activities in the form of after-school clubs, trips and opportunities designed to give students the chance to try new things, learn new skills, further broaden the curriculum, follow their passions and work in teams, growing their confidence and love for learning.
Extra-Curricular Programmes
Study Skills & University Guidance

– Read More
Students in the examination years from Year 10 through 13, are given additional support in studying effectively and independently through our study skills programme. These enable them to further develop their organisational skills, effective revision and exam techniques, cope with assessments in general and enhance their academic writing skills.
Sixth Form students also have time for private study. This self-directed time enables them to undertake research, prepare for upcoming classes or complete assignments. Developing successful study habits builds an important bridge between school and university, in terms of social as well as academic development.
Students are encouraged to be proactive in the process of planning their future education and career paths and to base their decisions on a holistic consideration of their abilities, career aspirations and specific university requirements.
The Head of Sixth Form leads our guidance services for students in Years 12 and 13, where weekly sessions and one-to-one counselling include careers advice and course guidance, as well as developing skills such as writing university applications, CVs and interview techniques. When possible, our students also participate in university and career fairs.
Duke of Edinburgh's International Award

– Read More
The Duke of Edinburgh's International Award, known as MEPI in Slovenia, is a universal, world-renowned youth programme. It was founded in 1956 by the Duke of Edinburgh in collaboration with the German educator Kurt Hahn, a prominent advocate of experiential learning.
The programme is based on personal and individual challenge. Young people take part in a non-competitive programme of voluntary, sporting, cultural, and intellectual adventures and activities that encourage personal discovery and growth, independence, persistence, responsibility to oneself, and ultimately, make a contribution to their community.
Find out more about the MEPI programme here.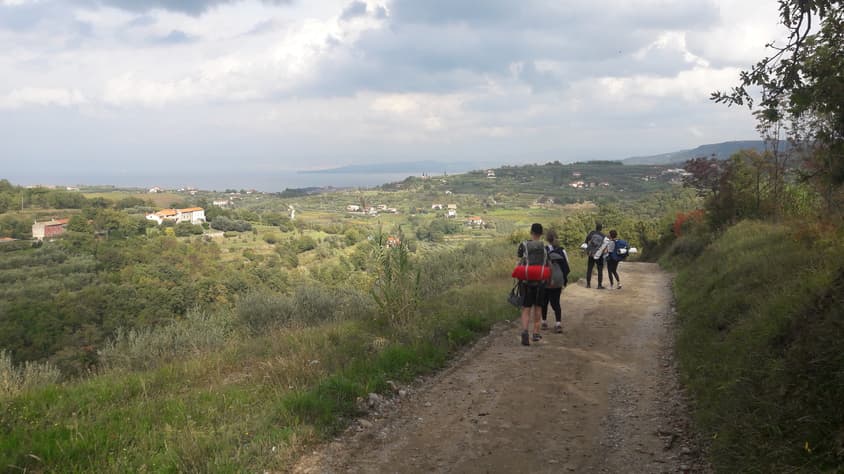 Student Leadership

– Read More
We offer and encourage students to take on a variety of leadership roles within our school community, from 'Helpers of the Day' in Early Years to Sixth Form volunteers helping plan and run events and projects. Many become members of the Student Leadership team and take part in community service activities within or outside school.
The Student Leadership is a team of elected class representatives from the student body, who work in partnership with teachers and parents to carry out activities for the benefit of our whole school community, lead by our Head Boy and Head Girl, both in Primary and Secondary school. The Student Council presents students' views to appropriate members of the school community, such as the School Management Team or the PTA, and gives regular feedback to the student body on progress towards specific actions and goals. Prefects are on hand to assist students and teachers in a variety of ways, including supporting the library or monitoring corridors during break time. House Captains lead the way in motivating their House members to gain as many House points as possible throughout the academic year, not only during sporting events, but for academic and extra-curricular successes as well.

Caring for the Community (C4C)

– Read More
C4C activities include both Primary and Secondary students and focus on building a supportive school community based on caring relationships and positive links between school, students, parents, teachers and the wider community. C4C promotes a positive social, emotional and academic environment where students take responsibility for their own learning and behaviour, develop self-motivation and caring for the wider community, and learn the values of caring and respecting each other. C4C charity and social events are organised throughout the year, in which the whole school community is able to participate.