Dear Parents and Families,
The Hidden Life of Learning
This week I was fortunate enough to accompany our Y4 and Y7 students on their field trip to the professional football match played between NK Bravo and NK Maribor.
Of course, this was fun afternoon out of school for our BISL students, but it was much more than that. It was more significantly an afternoon when both thinking and learning were visible and widespread.

Why might you ask? Well, before the match I had asked the students whether or not they had ever attended a professional sporting match? Many of the children reported that they had. When asked if they had ever attended a professional football match the number who responded that they had, was much, much less. So the football match was definitely a new experience for many of our young people. In fact, although there were some boys and girls who were enthusiastic to be at the match, many more were indifferent or worse, did not want to be there.
However, the match kicked off, progresses and seemingly, went badly for NK Bravo (the local team) as they were 3-0 down at half time. Therefore, the match seemed to be already won by Maribor, and this generated quite a bit of conversation between the BISL staff and students.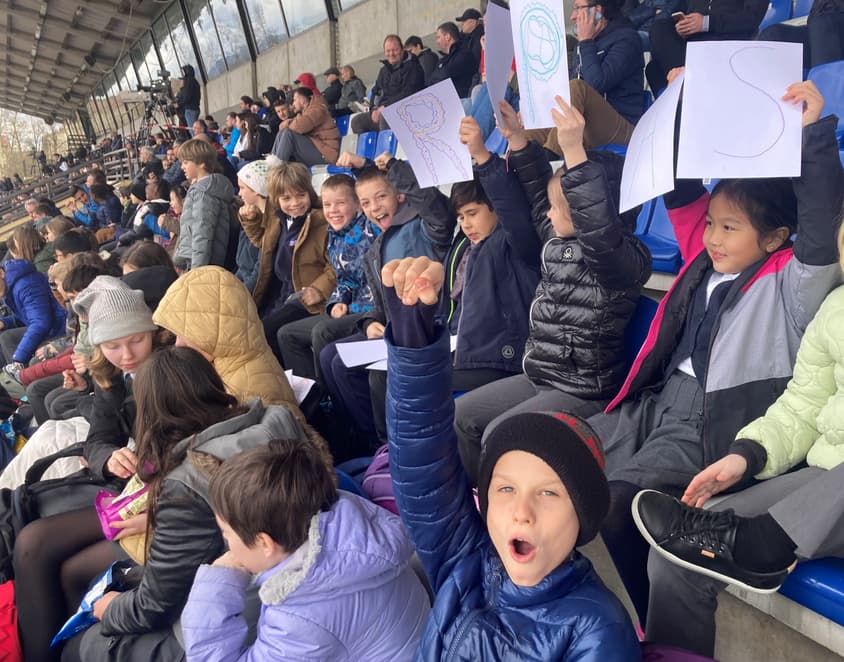 So where did the visible thinking and learning come into this I hear you ask. It was generated by the complete change in the flow of the match in the second half, at which time Bravo brought the score back to 3-2, and continually created chance after chance to score. Our students were now fully engaged, and excited and needed to both share their knowledge and ask many questions. There was debate about why the change in the match had occurred, what had happened both tactically and psychologically to the players on both teams, and even explanations flying around about the details of the 'offside' rule and the use of VAR in sport. We were all fully engaged by now, and even the opportunity to leave as parents started to arrive, was greeted with form 'No Mum, I must stay to see the end of the match'.

The point surely is, that whilst most of the students will not become professional athletes and footballers in the future, a good, well-planned PE curriculum will ensure that they leave school with a firm grasp of the rules and regulations of many common sports, will be able to understand and appreciate the need for strategy and tactics, and will have formed a secure knowledge around the importance of their own health and fitness; physical and mental.

As a principal, I was delighted to witness the process of visible thinking and learning right before my eyes, on a sunny afternoon at Bravo!

PS: we were also on the television too!
School Traffic

Please do read the email sent out today concerning the regulations concerning traffic safety during drop off and pick up at school. Please be mindful of the requirements of parents concerning our speed limits, where to park safely, and respect for other adults and children. Many thanks in advance for your consideration.
I hope you enjoy a peaceful and relaxing weekend,

Matthew Cox
School Principal