In March 2021, our English as an Additional Language (EAL) provision at BISL was recognised as one of the key strengths of the school in our outstanding BSO inspection report.
The majority of students are second language English speakers and are very effectively supported by EAL teachers.
BSO PENTA
Inspection Report 2021
BISL is proud to be internationally recognised as 'Exemplary' for its EAL provision. In the 2020/21 academic year, BISL staff attended 25 courses on various themes by the Bell Foundation to further enrich and develop their learning and EAL provision in all subjects.
Assessing the language proficiency of learners with EAL
Adaptive teaching for learners with EAL
Embedding EAL assessment
Language awareness for teaching staff
Supporting learners with EAL for teaching assistants
The Bell Foundation is a charity organisation that aims to overcome exclusion through language education and improve the educational outcomes of learners with EAL, in order to benefit the individual child and society as a whole. Their Language for Results International branch offers a combination of high-quality resources, an award-winning Assessment Framework and online CPD courses for teachers, as well as a whole-school accreditation scheme to achieve excellence in EAL support in international schools.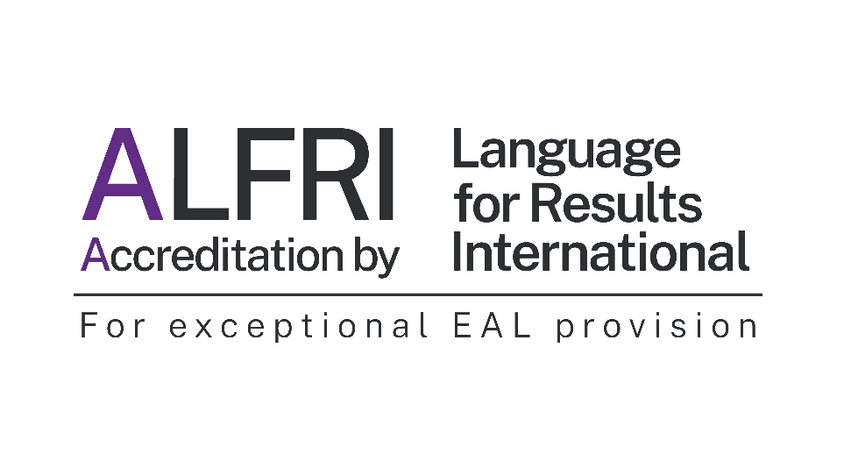 The British International School of Ljubljana was one of the first schools in the Orbital Education group to start the application process for ALFRI accreditation. We started with the Accreditation procedure by assessing the EAL provision at BISL in September 2021.
This self-assessment process, where the provision of EAL at BISL was examined against the ALFRI Assessment Criteria, a useful tool that enabled our EAL Department to look back at what has been done so far and how to proceed in the future.
The Assessment Criteria has 7 dimensions, with 4 groups of descriptors in each one:
Not Yet Started
Ready to Start
Implementing
Exemplary/Leading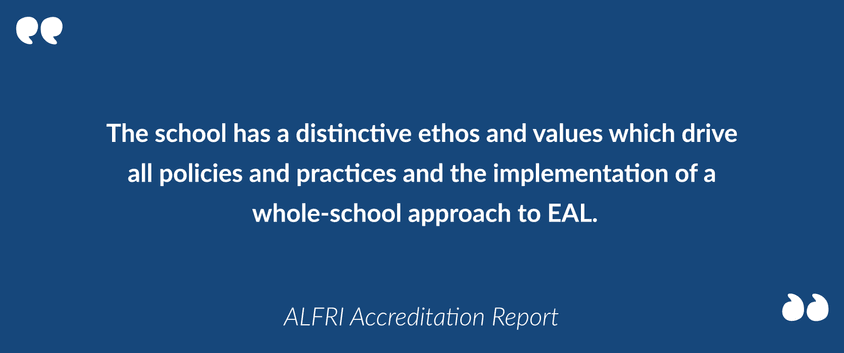 After a meeting with the assessors, where our Head of EAL presented our Exemplary EAL provision self-assessment, the process of collecting evidence began. This was a whole-school effort, where the EAL Team gathered various documents, quotes and photo and video materials, to provide the assessors with enough proof to support the quality of EAL provision here at BISL. The final document was comprised of more than 160 pages worth of evidence in all 7 dimensions of the Assessment Criteria.
This thorough process concluded with a meeting between the Assessors from the Bell Foundation, our Head of EAL and Senior Leadership Team, where it was determined that the EAL provision at BISL meets the assessment criteria to be rated 'Exemplary' and will be awarded Accreditation by Language for Results International, accredited for the quality of EAL provision for the next three years.
The EAL team provides a high level of support that has a consistent focus on improving achievements for all students. The strong leadership of this team ensures excellent impact.
ALFRI
Accreditation Report