In line with BISL tradition, our Secondary students embarked on two fantastic expeditions around beautiful Lake Bohinj to celebrate a successful academic year together.
Adventure Days have always been an important part of BISL school life, and we are delighted to have seen them return in their entirety following the covid period. These trips play a vital role in the development of students, their friendships, and bring some unforgettable memories they can cherish for life.
This year's Summer Adventure Days took place at Lake Bohinj, Slovenia's largest permanent lake, nestled in the Julian Alps.
The weather was very cooperative and offered both of the three-day trips stunning nature, challenging water sports, and scenic hiking for our Year 7 & 8s and our Year 9 & 10s.
During day one, BISL students took on the challenge of circumnavigating the lake on a four-hour hike. Once completed, our students were able to enjoy small games of various sports including volleyball, football, ultimate frisbee, and swimming. And in the evening, everyone enthusiastically took part in larger organised games of basketball, capture the flag, or arena football.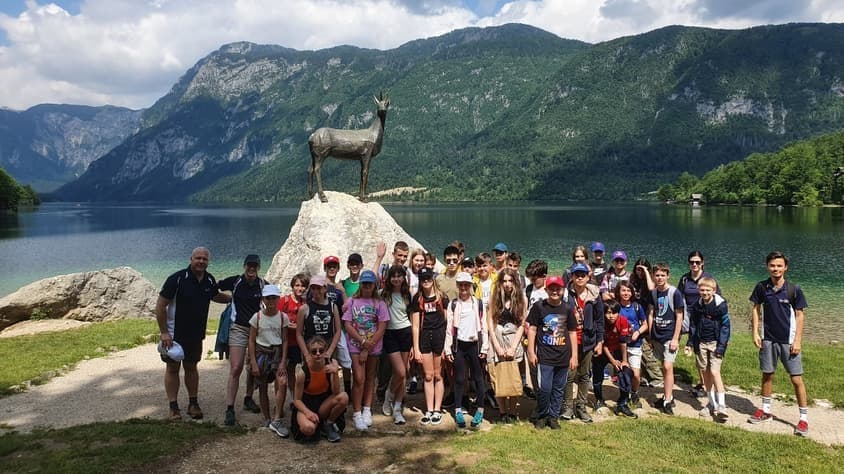 On day two, our students eagerly participated in activities ranging from SUP paddle boarding, kayaking, canoeing, cycling, cliff jumping, and climbing! Our students were guided by certified instructors from PAC Sports who were able to provide safe and enjoyable adrenaline sports experiences to remember.
Every evening after a full day of sports, our students were able to play board games, strengthen friendships, and enjoy some relaxing downtime in the hostel's common rooms before lights out.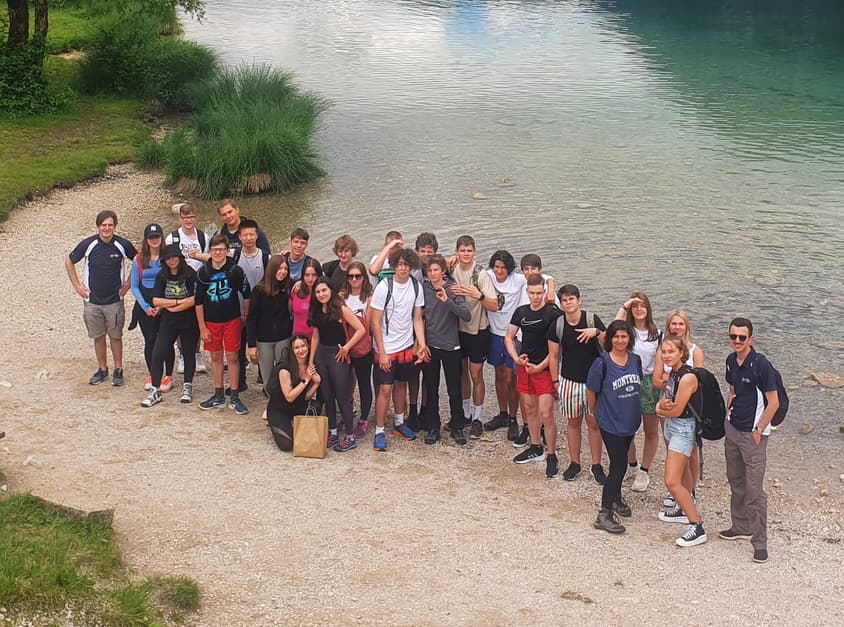 On day three, our students journeyed up to the Savica waterfall, which is the third most visited natural attraction in Slovenia. Its unique beauty was well worth the three-hour hike and the 533 steps our students climbed!
After a very eventful three days, our students said a final farewell and thank you to their PAC Sports instructors and returned to BISL, full of memories and amazing experiences to recount to their families over the weekend and in years to come.
A huge thank you to Ms Fairchild for organising this fun series of events for our students, and to all teachers who accompanied our students on the trips.
We look forward to more exciting adventures in the next academic year!