Dear Parents,
Before the end of term, we celebratedOutstanding PTM and PTE results. We are very proud of our amazing teachers who have worked extremely hard this year. Throughout the year they have supported and encouraged the students to achieve the best results possible and we can see that BISL attains significantly above UK and other international schools. We are very proud of this achievement.
The staff monitor, track and intervene with the students throughout the year and we have excellent systems in place to ensure that all students progress extremely well. These systems, routines and being very organised mean that all staff are aware of the strengths and areas to improve for individual students. Furthermore, they all have clear examples and strategies to help every student with their progress in Maths and English. As a team, the staff work together on a daily basis with intervention meetings, planning, sharing ideas and attend training sessions to further professionally develop.
We are very excited about the year ahead, the incoming staff have already been announced and together maintaining outstanding academic results as well as offering wonderful learning experiences. We will be sharing further welcome videos from them with you over the summer holidays.
Each year I have the honour of leading the Year 6 transition, introducing and welcoming the Year 6 students into the Secondary school. Once again, it was wonderful to meet the incoming Year 7 students who are all bright eyed and full of nervous excitement. It can be quite daunting entering the Secondary school, with changes to the uniform, the timetable, and many teachers to keep track of. In this year's induction session, the students were attentive and asked very mature questions, eager to find out more about Secondary school life. They experienced a Science lesson in the laboratory as well as a Secondary Art lesson in the Art room. I know the staff join me in their excitement to welcome Year 6 to our Secondary school next year.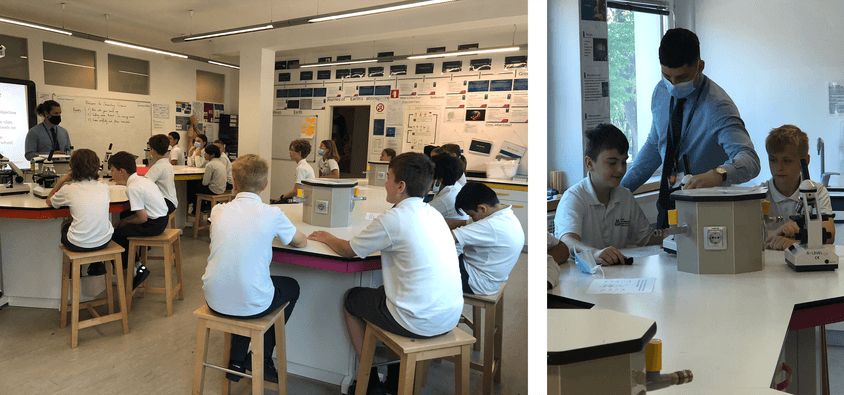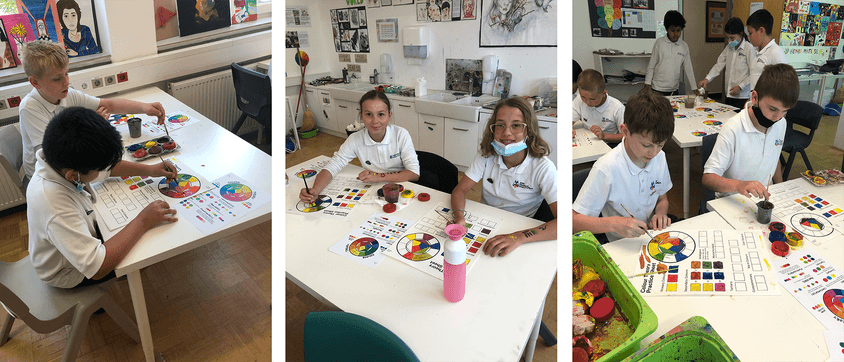 We celebrated our PE block theme in lessons with all classes participating in a cross country competition at the end of term for extra House points. Getting out into the nature of the lovely areas around the school, students battled it out to represent their House and well done to everyone who participated! Congratulations to Hessoniteas our winning House of the Year, having collected a whooping 3752 points across the school!
Please mark your calendars for Orientation Day on Friday August 20th. This will be a great chance for you to meet our teachers, new families and find out more information about the school for the academic year ahead.
I wish everyone a lovely summer holiday!
Stephanie Andronikos
Head of Secondary